Movies
First reactions 'Winnie the Pooh: Blood and Honey': Absurd and hilarious slasher entertainment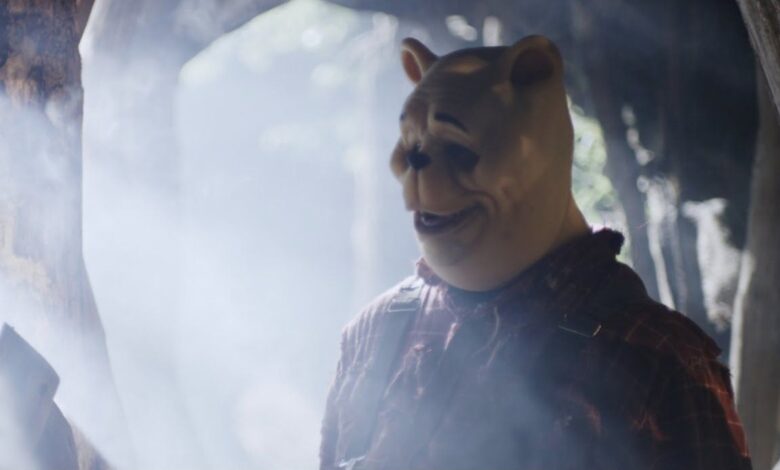 You have probably heard it by now, there is a horror movie about the famous character Winnie the Pooh. It's no joke, because Winnie the Pooh: Blood and Honey is already in theaters.
We follow Winnie the Pooh who, along with Piglet and his other friends from the Hundred Acre Wood, is abandoned by Christopher Robin. Once married, Christopher returns to the woods with his wife to introduce her to his old friends, but they don't seem to be the same anymore.
low budget hit
Director Rhys Frake-Waterfield made the movie for just $15,000, but it was already clear earlier this month that blood and honey it was a resounding success in Mexico before its worldwide release. The film grossed a whopping $1 million dollars during its opening weekend.
first reactions
The film will be shown in theaters around the world starting yesterday, and with that the first reactions will appear online. Despite the fact that this is, of course, not high-quality cinema, the reactions can be called surprisingly positive.
Winnie the Pooh: Blood and Honey is absolutely ridiculous, hilarious and I'm glad I paid to see this student film. I will say that some of the lighting and framing options were great. #WinnieThePoohBloodHoney https://t.co/t80hLtT11t

— Matthew (@mattbo_0) February 16, 2023
#WinnieThePoohBloodHoney It's the ultimate B-movie. More gory than scary. pic.twitter.com/B9Za0lM43H

–Michael Grant (@MichaelGrant_CJ) February 16, 2023
Yeah, @poohbandh it was great ?

big crowd together @SportsRebo and me at Virginia Center for that. Absolutely worth the price of admission. I can't wait for the sequel ?@JaggedEdgeProd #WinnieThePoohBloodHoney pic.twitter.com/x37adnSuYZ

— Adam Cheek (@adamncheek) February 16, 2023
I can confidently say that it was the dumbest movie since The Room. People were laughing throughout the 90 seconds and laughing as the credits rolled. It could be a cult hit with college kids. It was exactly what you would expect it to be for better or worse. Mainly worse. #WinnieThePoohBloodHoney https://t.co/a4kEIELTbM

–Ken Bruno (@kenbruno) February 16, 2023
#WinnieThePoohBloodHoney It's the funniest movie I've seen in years. It's so bad but so entertaining. If I were critical it's a 3/10 but I'm not it's a 20/10 pic.twitter.com/mwG1I02OBM

— Joe Fayant (@joe_fayant) February 16, 2023
Cinematic Universe
Even before its release, director Frake-Waterfield had already announced a sequel. blood and honey. The director also shared that he has made a similar movie about Peter Pan (Peter Pan: A Nightmare in Neverland) in Bambi (Bambi: The Reckoning) it is developing.
The idea is that these horror projects form a whole cinematic universe, full of all kinds of characters from children's stories that are in the public domain.
Winnie the Pooh: blood and honey It is currently running on a limited basis in Dutch cinemas. Read FilmTotal's review here.