Movies
The official age rating of 'Indiana Jones and the Dial of Destiny' is published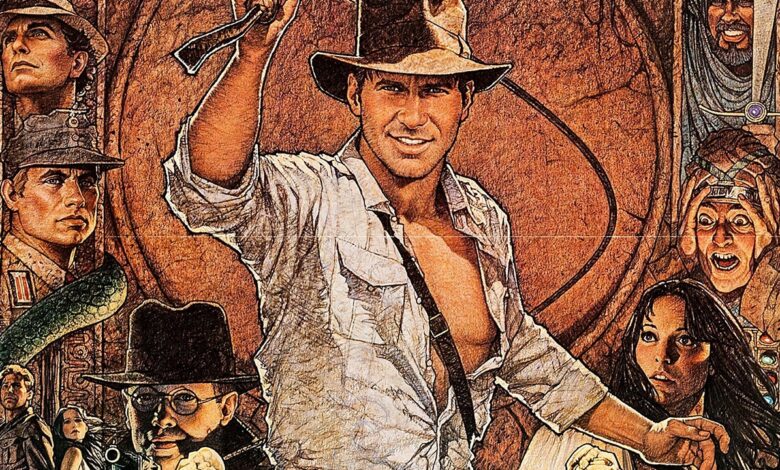 Fans of the franchise can look forward to a nostalgic summer of adventures, as that's what the first trailer for Indiana Jones and Dial of Destiny apparently hints at.
It's been a few weeks since Disney released the first images of the movie. The trailer was very well received by fans, but he's been pretty quiet since then around any more news about the fifth film in the franchise.
MPAA Age Rating
Despite the silence surrounding the film, the MPAA (Motion Picture Association of America) has now announced the age rating of Indiana Jones and the dial of fate.
However, the age classification that has been implemented is an old acquaintance, that is, the classic one. PG-13 (also called 12 years and over in the Netherlands). The reasons for this are "sequences of violence and action, obscene language and smoking."
PG-13 origin
As just stated, this age rating is an old acquaintance of Indiana Jones, which even originated due to the release of Indiana Jones and the Temple of Doom (1984)the second film in the franchise.
At the time, these types of blockbusters and action/adventure movies were still assigned a PG age rating or an R rating.
PG = (Parental guidance suggested. Some materials may not be suitable for tweens.)
R = (Restricted. Those under 17 require an accompanying parent or adult guardian.)
The PG age rating is comparable to an age rating of 6 and over in the Netherlands and the R rating is comparable to an age rating of 16 and over. Raiders of the Lost Ark (1981)the first Indiana Jones movie, for example, received another age PG rating.
However, due to many complaints from parents concerned about the amount of violence and scary images the temple of doomStill considered the darkest Indiana Jones movie, the MPAA finally decided to add a new category, the PG-13 age rating.
PG-13 = (Parents strongly cautioned. Some material may be inappropriate for children under 13.)
On the dial of fate
Indiana Jones and the dial of fate is set in 1969, the height of the space race between the United States and the Soviet Union. Many scientists on the American side have a Nazi background.
Indiana Jones has set his sights on exposing such Nazi activities and intentions in his alleged scientific work for the moon landing. Jones enlists the help of his goddaughter Helena and his old friend Sallah.
The film, directed by James Mangold, stars Harrison Ford as Indiana Jones, as well as Phoebe Waller-Bridge, Mads Mikkelsen, Boyd Holbrook, Antonio Banderas, John Rhys-Davies, and Toby Jones.
Indiana Jones and the dial of fate will start next summer June 28th it can be seen in Dutch cinemas.
Are you interested in writing about movies and series? We are looking for
editors
.